Balance Your Blood Sugar
This post may contain affiliate links, which means I may make a small commission at no extra cost to you. If you use our link, we thank you for your support! You can read my full disclosure here. 
Blood Sugar Balance is so important for energy levels, fat loss and cognitive function.
Symptoms associated with a Blood Sugar Imbalance are things like:
Weight gain around the abdomen.
Anxiety or irritability.
Mood Swings or depression.
Poor concentration or brain fog.
Insomnia or waking up in the middle of the night.
Does this sound like you?
IF so, here's the what's what
Carbs are broken down into glucose (sugar) and enter the bloodstream. Glucose is pushed into our cells to be used as fuel. The rate this process takes place is what's important. We want to avoid blood sugar spikes or sugar jolts because what goes up, must come down, and we ALL hate the feeling of the crash.
Foods that balance blood sugar:
— Fats metabolize slowly and can be used for energy as well. (avocados, olive or coconut oil)
— Protein also has little effect on blood sugar and is required for all bodily processes. (high-quality animal protein)
— Fibre slows digestion and provides a slower stream of glucose. (leafy green vegetables)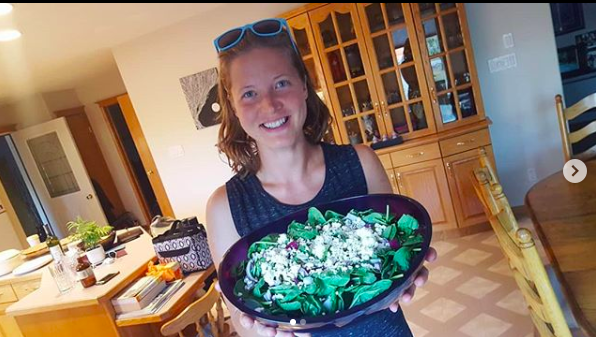 Track How You Feel
Macronutrient timing is important as well based on our naturally occurring hormone cycles, but we can get into more on that in another post. Try having more of these foods and see how you feel. Tracking your symptoms is a huge part of this process that will bring more clarity into foods that you may be sensitive to. This happened to me recently. I cut out dairy, all grains and legumes and upon adding things back in slowly, I began to realize that I don't respond well at all to dairy and legumes, but I was fine with gluten. Very cool and interesting stuff figuring out your unique needs and a diet that works for you.
Message us if you have any questions and want support during the process – macrosformuscles.coach@gmail.com