Overnight Kale Salad Recipe
This post may contain affiliate links, which means I may make a small commission at no extra cost to you. If you use our link, we thank you for your support! You can read my full disclosure here. 
In the spirit of our blog post a few weeks back on understanding oils, I thought I would share one of my favorite, delicious, go-to salad recipes.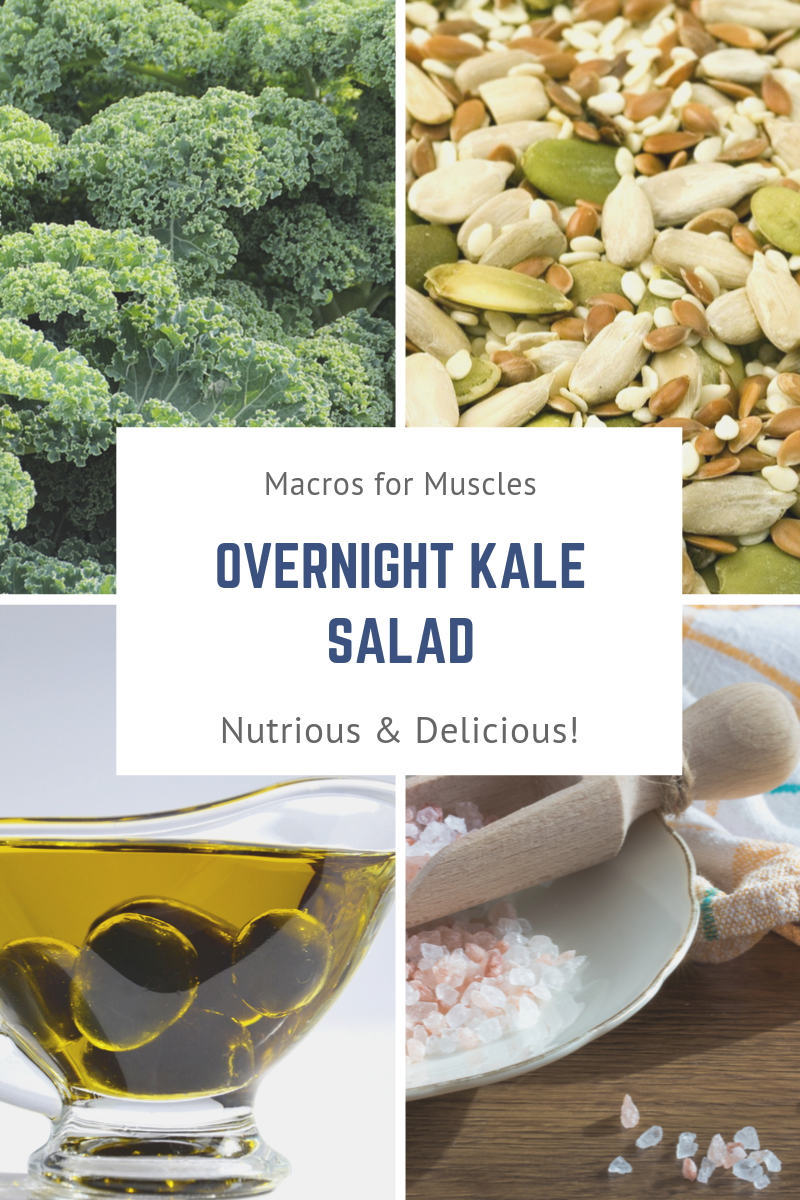 I love this marinated kale salad for quick meal-prep lunches. You can whip this up in a few minutes, let sit overnight and add your favorite protein for lunch the next day. I'm all about saving $$ and TIME, whenever I can (aren't we all).
Recipe:
2 bunches kale, stems removed
1 (19 ounce) can crushed pineapple or tidbits
1/3 cup lemon juice
1/2 cup sunflower or pumpkin seeds
Salt, to taste.
Mix chopped kale together with all ingredients and let sit overnight. Serve in a large bowl (pretty if you are hosting!), or throw in your to-go container for lunch with some chicken, flank steak, pork tenderloin, etc.